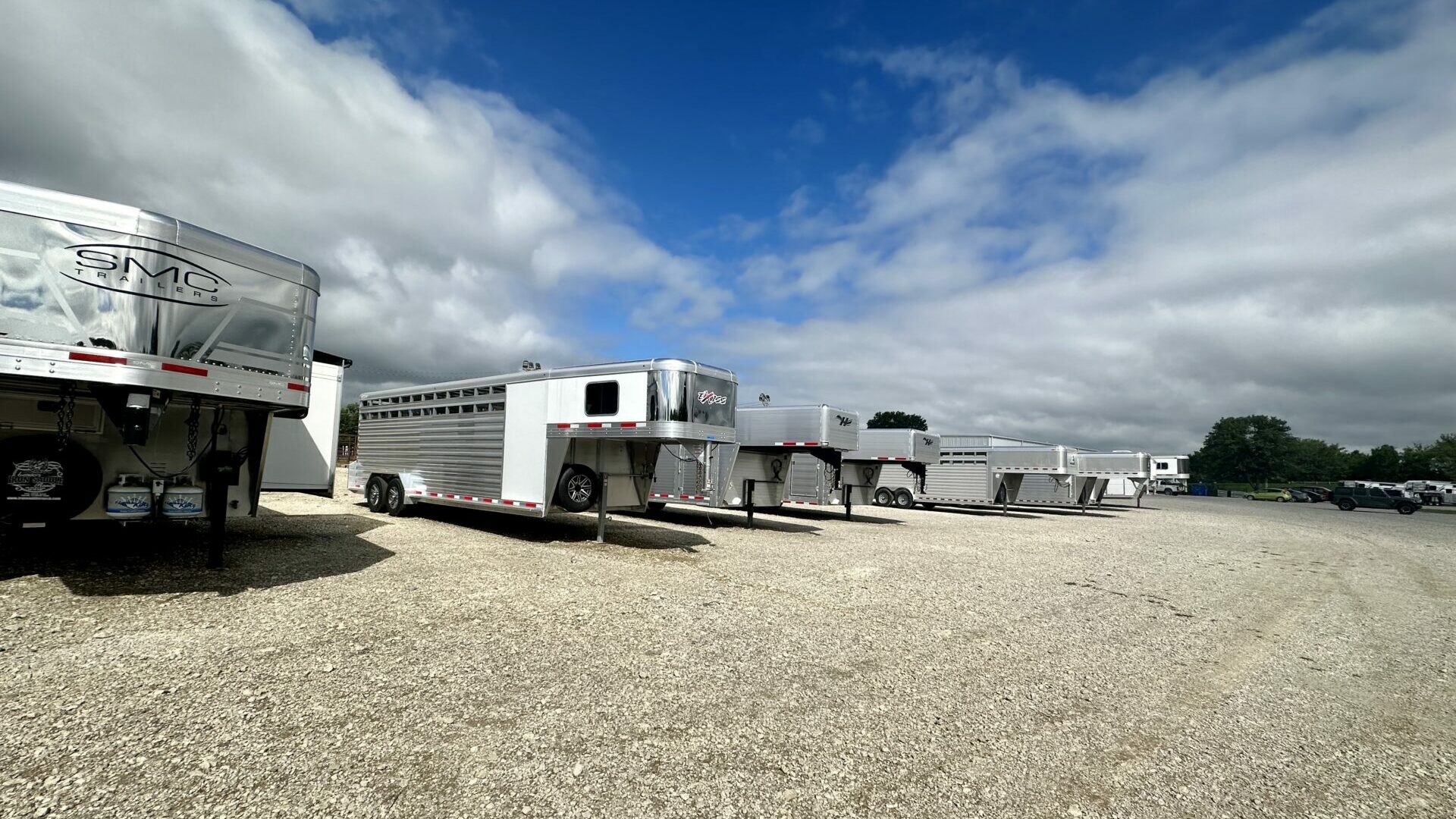 Iron Saddle Ranch stock trailers featuring brands like Hillsboro, Exiss and SMC. Aug 2023.
"For more than 30 years, Roy Landers and his wife Beth have owned Landers Towing and Collision Centers in Salem, Illinois, working diligently to help owners of autos, RVs, semis, and trailers with all of their collision repair needs. About five years ago, the Landers recognized a gap in the new and used trailer retail market sector, and the rest, as they say, is history."
This is the opening paragraph to a featured story provided by the publication, American Cattlemen, for their October issue on stock trailers. We are honored to be featured in this national publication and are thankful for the team at American Cattlemen for reaching out.
You can read the entire story here. Find all of our current in stock trailers on our website.