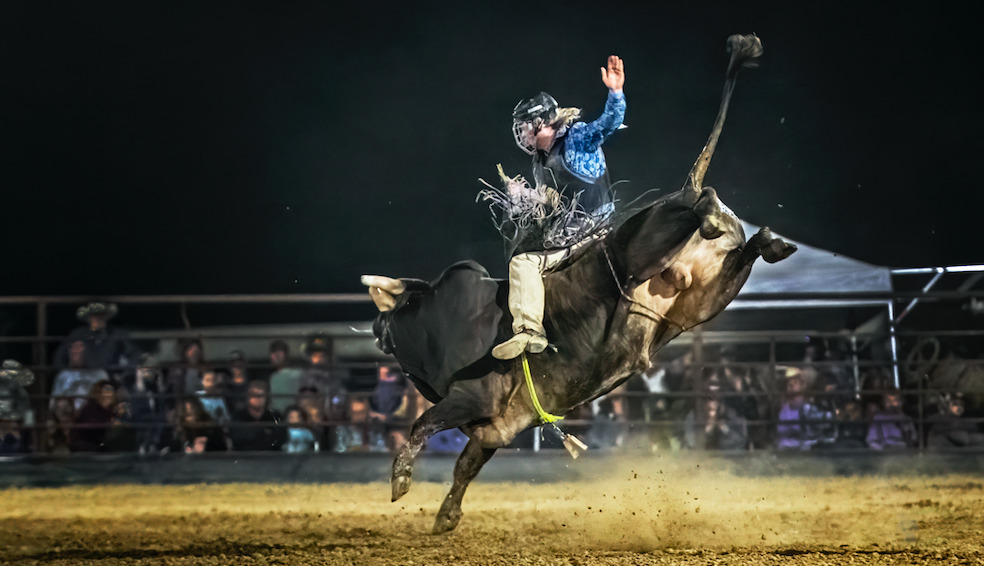 Iron Saddle Ranch brings the best in professional rodeo, sanctioned by the International Pro Rodeo Association, to Salem on September 29th and 30th for two action-packed performances.
The performances, scheduled September 29th and 30th, will feature the bucking horses and bulls of Wooten Rodeo Co., some of the top rodeo animals in the country.
Iron Saddle Pro Rodeo will feature many of the most prominent names in professional rodeo and will also accept local cowboys and cowgirls who want to try their skills as competitors. With a full lineup of competitors for the weekend festivities, it is sure to be an exciting and fun time for all.
Rodeo tickets are on sale at Iron Saddle Ranch or online. Prices are $15 in advance, or may be purchased at the gate for $20. Kids under 5 are free – parking is also free.
Vendors, live music and line dancing are also expected throughout rodeo weekend to provide activities and entertainment for everyone in addition to the rodeo. With up to 4,500 in attendance across the summer rodeo season at Iron Saddle Ranch this year, the weekend is sure to be a hit for Salem, IL.